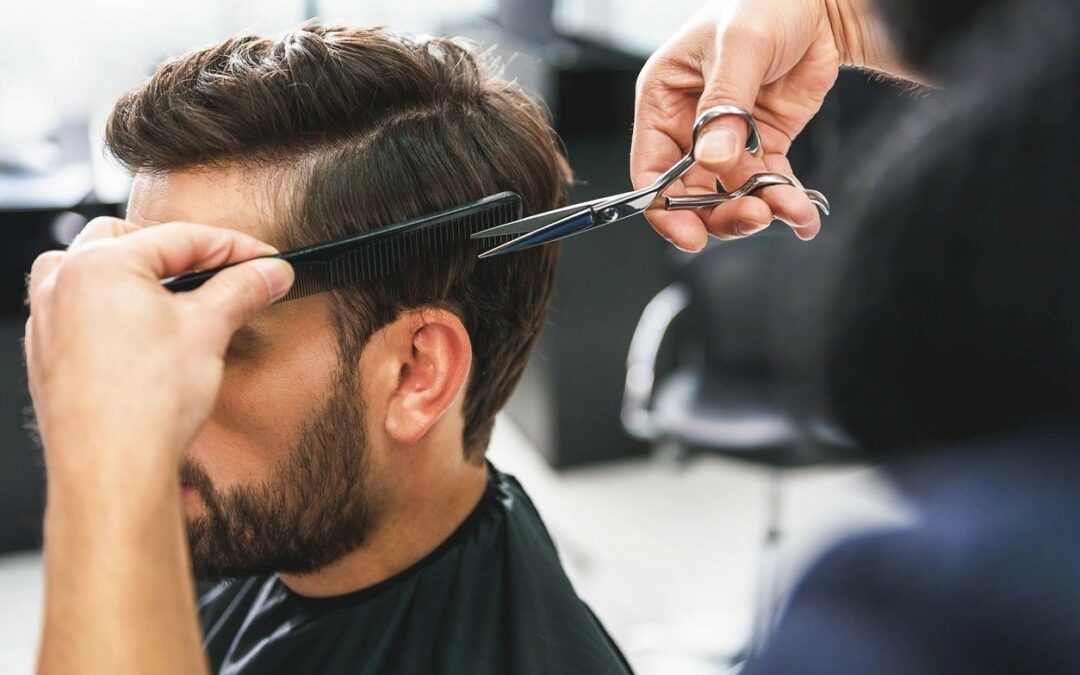 5 Questions to ask your barber
You have to get a haircut for a job interview, date or some important event and you don't want to have a bad cut, so how do you explain what you want?  For some that may be easy because they know what guard the barber used before. But what if you don't want the same haircut and you want to try something new?  What if you already got a bad cut and need it fixed or your thinking of trying a new hairstyle?
Well, communication is key when talking with your new or existing barber and listening to their advice can help too!
So to keep it simple here are a few of the most common questions barbers want you to ask them so they can give you the best haircut, shave or beard trim.
Number 1:  How often should I get my hair cut to keep it looking fresh?
To keep your hairstyle looking fresh and clean you may want to consider getting bi-weekly or weekly line ups or neck shaves depending on how fast your hair grows.  For most men's hairstyles every two to three weeks is a good time to get a trim to keep your style looking it's best!  If you have longer hair where it doesn't show new growth as quickly, four weeks may work for you.
Number 2:  What do I do if my hair is thinning? 
When you begin to notice your hair is getting thinner you will want to use products that can help slow the fall out.  Some hair loss products need a prescription and may have side effects. Alternatively, you could try natural products that are high in nettle, vitamin B5 and folic acid to mention a few key ingredients.  At Derrick's Barbershop we have a natural solution called Power Plus that will help detoxify the scalp, cleanse out oil allowing the hair to grow stronger and healthier.
Number 3:  Why should I get a shave at the barbershop? 
A professional shave is a great way to treat yourself and take care of your skin and facial hair at the same time.  Sit back, relax, and let the barber use his magic potions to soften the hair follicles, moisturize the skin and get a close shave.  The service starts by applying a pre-shave lotion, facial massage and then a hot towel is to help open the pores and softens the hair follicles.  Next, hot lather and shave, followed by after-shave moisturizer, hot towel and aftershave lotion.
Number 4:  I am starting to get some grey, what do I do?
We can easily help blend the grey hair in with your natural color.  We use natural ammonia free hair color that only takes 15 minutes to process so its not time consuming.  Blending your color is more natural and will slow grow out as your hair grows.
Number 5: How can I style my hair like I just left the Barber?
Use what they use to style your hair!  Products work on different types of men's haircuts and hairstyles to get the look your looking for.  Ask your barber which one he recommends for your new haircut and style.